"The time will come when, with elation, you will greet yourself arriving at your own door, in your own mirror and each will smile at the other's welcome, and say, sit here. Eat. Sit. Feast on your life." –Derek Walcott
(quoted in The Mother's Wisdom Deck)
"Human connections are deeply nurtured in the field of shared story." –Jean Houston
As I've mentioned many times before, I'm working on the Thealogy/Goddess Studies D.Min at Ocean Seminary College and took a little pitstop for an M.Div, completed in July. I get occasional questions on my Facebook page or via email about how I feel about the program and I've been promising for a long time that I would write a blog post about it. In general, I love it! You do have to be extremely self-motivated to succeed with the programs though. There is not a lot of feedback and can be long delays in communication. So, lots of self-discipline, self-motivation, and self-starting is very key to actually making progress. Luckily, I've always been very self-motivated, so the self-organized structure works for me.
After finishing the M.Div, I am slowly picking back up my D.Min work too and expect to finish my dissertation next year. I very much enjoy my work with OSC and have grown exponentially personally, professionally, and thealogically as a direct result of diving into the work there and really doing it, but there are two things to go into the experience with—be prepared to be VERY self-directed and self-motivated and be prepared to be patient. The staff is small and somewhat overtaxed and so it can take a LONG time to get any feedback or response on your classwork. I learned to just move forward at my own pace and appreciate the feedback when it came. And, no one will hold your hand or push you to get started and to do the work, that drive and motivation has to come from within and is self-directed. The classes themselves are extraordinarily well-organized and comprehensive and my mind boggles at all the work that went into creating and planning them. But again, though, your progress through them is going to have to come from within!
These are the classes I completed as my Ministerial/M.Div courses and D.Min foundation work:
02.01.004 Stigmatization of the Witch in History Spring 2012
This class was emotionally difficult due to the intense violence experienced by women during the "witchcraze" years, but amazing in terms of what I learned and the connections I made. As I've referenced in prior posts, I really made the sociological connection between current political climates and past events and they are not as far away from each other as we may like to believe.
02.02.001 Goddess Traditions in Contemp. Society I Fall 2011
02.02.002 Goddess Traditions in Contemp. Society II Spring 2012
These classes were both helpful in refining my personal thealogy, developing a framework for my beliefs, and in providing me with material that later became blog posts or essays for other publications!
02.02.003 Historical Roots of Goddess Worship Fall 2012
In this course, I realized that Goddess herstory is simply not my area of interest. I don't need to be convinced of the role and presence of goddesses throughout human history and so I had to really kind of force myself through this class which felt repetitive after all the reading and writing I've already done on this subject.
02.02.004 Introduction to Thealogy Spring 2012
This class was a tremendous academic challenge that really pushed me to grow, expand, and refine my own thealogy and my own conceptual understanding of this field. It was hard, mentally exhausting work. This class took me a year to finish and it twisted my brain in many ways and really made me dig more deeply.
02.02.005 Matriarchal Myth I Spring 2013
02.02.006 Matriarchal Myth II Fall 2013
02.02.007 Matriarchal Myth III Winter 2014
See my notes on Goddess History above. These classes got repetitive and I felt like, I got this already. I kept returning to the same themes, topics, quotes, and references because I really have already built my "case" and understanding in this area. However, the final class in which we had to read and respond to several books that attempt to debunk or challenge goddess-centered narratives was very valuable at, again, pushing the boundaries of my own understanding and my ability to articulate it and make a case for my own understanding or interpretation.
02.02.012 Birth, Death, Regeneration Fall 2012
This was a fun and experiential class, exploring the classic Maiden, Mother, Crone archetypes in one's own life. I did some art projects for this one.
02.02.015 Thealogy & Deasophy Spring 2013
Ouch! Another major brain stretcher. I feel really good about my work in these classes, but they were hard work.
02.02.013 Goddess Wheel of the Year Spring 2012
Another fun and experiential class.  It is a very personal class about your own experiences and creating ritual and ceremony within your own life and kind of dancing with the Goddess throughout the year.
02.01.005 Sacred Groves: Covens & Npg Groups Spring 2012
02.01.006 Ethics & Professional Practice Summer 2012
Closely related, these two classes were really important in forming a clear vision for organizing, facilitating, and maintaining a spiritual group as well as practicing in a professional manner.
02.01.007 Ritual & Liturgy Summer 2012
Very enjoyable and practical class in creating meaningful rituals for specific occasions. I did a lot of work in this class that I went on to use for other purposes.
02.01.017 The Role of the Priest/Priestess Winter 2013
While there was some overlap here with the other professional practice courses I already mentioned, this was a personally very valuable class that really encouraged me to dig into the heart of priestess work and my own relationship to it. Lots of deep stuff as well as fears and insecurities came up for me in this class. I explored themes related to this class in a series several posts about practical priestessing on my SageWoman blog.
03.01.033 Twelve Steps to a Compassionate Life Summer 2013
This course was a required year-long course. I found it helpful, relevant, and valuable, though perhaps I need to revisit it on an annual basis to get it to soak in completely!
04.01.001 Ecology & the Sacred Fall 2011
This course was my first course and I loved it. It was the first time I've spent any time with formal ecological concepts and I really loved digging into something that was a new subject for me, but that could be easily and intimately tied to my own spiritual understanding. It was in this course that I joked about writing a Thealogy of Chickens and it was in this course that the seeds of my Woodspriestess experiment, as well as identity as such, were planted.
E: 04.04.002 Ecofeminism I Spring 2013
This class was an elective and I really loved it.The connection between the exploitation of the earth and the exploitation of women comes into sharp focus as well as the connections between the human body and the world body. It helped inform the later class in breastfeeding and ecofeminism that I taught for an independent study student at another college.
Doctoral classes completed:
02.02.016 Goddess Ritual Theory Winter 2014
I really enjoyed this class. The orientation was theoretical and conceptual rather than practical—as in we were writing about and exploring the whys of ritual, rather than creating rituals.
02.02.017 Adv Thealogical Praxis I Spring 2014
02.02.018 Adv Thealogical Praxis II Spring 2014
Brain. Stretched. It is both funny and fitting that the classes that were the most intense and difficult to slog through were those with titles close to "Thealogy," the very subject of my degree. These classes helped inform my M.Div thesis project and dissertation, however.
02.01.008 Crisis of Faith & Inspiration Winter 2014
This course uses a very helpful, highly recommended book by Judy Harrow called Spiritual Mentoring. This was another one of the practical, helpful, nuts-and-bolts of direct practice types of courses that are so important to have along with the academic, theoretical coursework.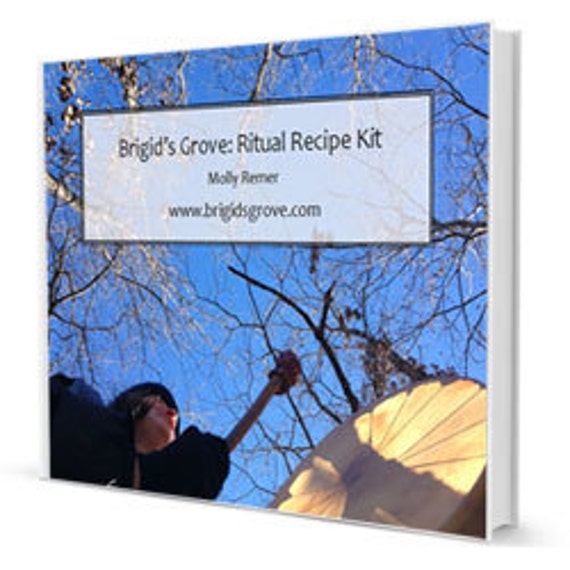 02.01.014 Crafting Rites for Npg Clergy Spring 2014
This class I "tested out of" in a sense, by submitting my work for my Ritual Recipe Kit. Good stuff here!
Classes remaining to complete D.Min:
02.01.009 Empowering Members
02.02.019 High Priestess
02.01.015 Death & Dying
02.02.020 Goddess Priestess Practicum (10 Credits)—requiring a 40 hour priestess internship, this is almost complete as I just need to finish getting reviews/evaluations from women's group members.
02.02.022 Goddess Thealogy Dissertation (20 Credits)—working on it! I have a 300+ page word document of possible content, but need to focus and center in on this now that my thesis and M.Div are complete.
Currently registered for elective courses:
02.02.009 Goddess Mothers: Shekhinah Mountainwater
Couldn't resist this one after all my Womanrunes work!
01.02.001 Shamanism, Creativity, & the Arts I
Mask-making! How could I refuse?! This class is an experiential course in which you explore many concepts through art as well as through a culminating final project. I was packed with ideas for this class when I enrolled in it, but I became so focused on my required coursework (and other projects) as well that I let this course become inactive and will have to resume it later.
I'd like to close this post with two excerpts from my original application to OSC in 2011. It has been a wonderful, deep, complex journey so far and I look forward to continuing my work…
"I long to speak out the intense inspiration that comes to me from the lives of strong women." –Ruth Benedict
"I believe that these circles of women around us weave invisible nets of love that carry us when we're weak and sing with us when we're strong." –SARK, Succulent Wild Woman
I am most inspired by the everyday women surrounding me in this world. Brave, strong, vibrant, wild, intelligent, complicated women. Women who are also sometimes frightened, depressed, discouraged, hurt, angry, petty, or jealous. Real, multifaceted, dynamic women. Women who keep putting one foot in the front of the other and continue picking themselves back up again when the need arises.
I am also inspired by women from the past who worked for social justice and women's rights—women who lived consciously and deliberately and with devoted intention to making the world a better place. Jane Addams, Susan B. Anthony, Clara Barton. Women who have studied and written about feminist spirituality—such as Carol Christ, Hallie Ingleheart, Patricia Mongahan, and Barbara Ardinger–are also a source of inspiration. As a mother, I find additional inspiration in the self-care encouraging writings of Jennifer Louden and Renée Trudeau.
My children have provided a powerful source of inspiration and motivation. I wish to model for them a life lived as a complete, fully developed human being. After birthing three sons, I gave birth to a daughter in January, 2011. I always envisioned having daughters and felt well-prepared to raise a "kick-ass" girl. Having sons first presented me with a different type of inspiration (and, to me, a deeper challenge)—to raise healthy men. Men who treat women well and who are balanced, confident, loving, compassionate people. I came to think of myself as a mother of sons exclusively and was very surprised to actually have a girl as my last child [updated note: not really my last child as I am now pregnant again!]. When I found out she was a girl, my sense of "like carries like/like creates like" was very potent and my current need to participate in the creation of a world in which she can bloom to her fullest is very strong.
My own inner fire inspires me—my drive to make a difference and to live well and wisely my one wild and precious life. Good conversations, time alone with my journal, time alone outdoors sitting on a big rock, and simple time in the shower provides additional fuel for this inner fire…
Reasons for applying to your specific program of study and how this fits into your personal and spiritual goals for yourself.
I have been "dancing" with Goddess ideas and imagery for about seven years now and I feel deeply called to pursue my study on a more committed level. To me, this program with Ocean Seminary College represents an integration of something I feel with my mind, heart, and spirit. My whole being. In women's spirituality, I glimpse the multifaceted totality of women's lives and I long to reach out and serve the whole woman. I wish to extend my range of passion to include the full woman's life cycle, rather than focus on the maternal aspect of the wheel of life as I have done for some time. I want to create rituals that nourish, to plan ceremonies that honor, to facilitate workshops that uncover, to write articles that inform, and to teach classes that inspire the women in my personal life, my community, and the world. I am currently the vice-president of my Unitarian Universalist church and I facilitate women's spirituality classes and retreats. In these capacities, I plan programs, give presentations, and facilitate ceremonies (including the occasional wedding). I feel I have already contributed a lot to my community based on my own self-study and exploration and now I feel ready to take that further—to go beyond what I've been able to learn, discover, and share under my own power, by studying with a formal program.
I have both a scholar's heart and a heart for service and at the root, this is what makes me feel like I am a good match for Ocean Seminary College's program in Goddess Thealogy. I wish to live so that my life becomes a living, embodied prayer for social change and to do work that is both spiritually-based and woman affirming…